When importing goods from manufacturers in China, there are different shipping methods to consider. It mainly depends on your order quantity and the overall product packing sizes, cubic measurement, or total weight. The most popular shipping method all over the world is the popular 20 foot long shipping container. The shipping container was a revolutionary design that was the catalyst for increasing International trade between countries all over the world. Shipping containers are the most effiecient means of transport all over the world as they are designed to seamlessly transport between trucks, trailers, port handling equipment, shipping vessels and railheads. Most shipments exported from China to Australia are sent in the 20 foot shipping container.

Below are a few of the most popular shipping methods used to transport goods when importing from China:
20'GP Shipping Container (General Purpose)

If you have ordered enough products from a factory in Asia, the best and most cost efficient way to transport the goods is in a 20' shipping container. It is known as a Twenty-footer to signify the overall length of 20 feet. Products are usually packed inside cartons, then cartons stacked at wrapped onto pallets to be loaded inside the container for transport. A popular way of packaging palletised cargo is 2 pallets high, 2 pallets wide, 8 pallets deep.


40'GP Shipping Container (General Purpose)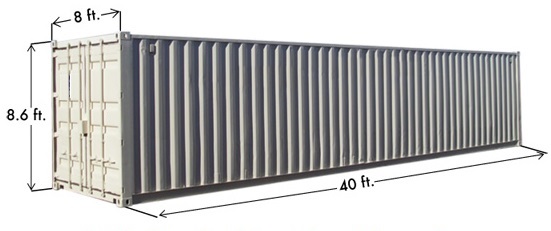 The 40' shipping container is the same design as the 20' container but just double the length. So the overall length is 40 feet and can hold double the amount of cargo.

40'HC Shipping Container (High-Cube)
The 40' High Cube shipping container is the same overall length as the 40'GP, but it is approximately 40cm taller than the original. This slight increase in height allows for an extra 10-15% of cargo to be loaded inside. It also allows for some different packing methods which can fit extra cargo otherwise unable to load inside a normal 40'GP container.


LCL Cargo (Less Than Container Load)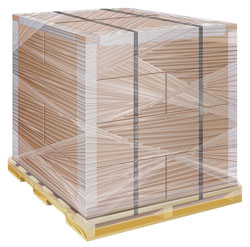 LCL shipping is a shipping method used for smaller cargo when you don't have enough goods to fill your own 20' shipping container. You may only have a few pallets of cargo which would not fill your own shipping container so LCL shipping is used. When LCL shipping is used the goods are still loaded inside a 20' shipping container and transported the same way by seafreight, but those goods are loaded inside the a shared shipping container along with other party's cargo to fill the container (consolidated container). The freight cost is charged out depending on the overall product size or weight, the shipping rate will be charged out per cubic meter of cargo (m3), or per Metric Tonne (1,000kg) in weight. There are also more handling costs involved when shipping LCL cargo as pallets have to be loaded and unloaded more often, incurring more handling charges. If you can afford to buy enough product at one time to fill and ship your own 20' container it is more cost effective shipping method compared to LCL cargo. The Landed Price of your goods will increase when LCL shipping is used.

Breakbulk Cargo
Breakbulk Cargo is not a very popular shipping method as it's generally used for oversized cargo that can not fit inside shipping containers. Any cargo that exceeds the length, height or weight restrictions of a 40′ container will have to be shipped by breakbulk cargo. Cargo is loaded on top of the deck of the vessel, and has to be carefully loaded into place on the top of the deck by crane. Large machinery, boats and steel are examples of goods transported by Breakbulk.