Know your true Landed Price and import with Sydney's Premier Import Broker
Understand the Landed cost of your products in Australian Dollars, in advance
With years of experience in International Trade, our team allows businesses in Sydney and all over Australia to import their industry products directly from factories in Asia with confidence. When contacting suppliers overseas, they will give you a quote Ex Factory or FOB in USD. But what you will need to know is how much all of the products will cost by the time they are ordered, shipped, imported and cleared through to your door in Australia.
It's important for businesses to know your true product costs in advance. If you're not fully aware of your final landed cost in advance, it's easy to become trapped by charges you didn't expect. Get your landed costing in advance so you can import with absolute confidence with our experienced Australian and Asian team.
Experienced import broker with customs clearance expertise
Our team has all the knowledge of a customs broker with additional experience in International Trade and sourcing quality products from reputable factories in Asia. When you look across international waters for a cost-effective import, there are countless requirements that need to be fulfilled before you receive the goods.  Factory costs, foreign currency exchange, shipping costs to Australia, customs clearance, import duty and import tax must all be understood in advance so you can import with confidence.  Let us become your import broker in Sydney not only to confirm your landed price, but to manage the whole import process from start to finish.
Want to import into Sydney? Speak to an experienced Import Manager today
If you have any questions just give us a call – (07) 4728 1158 or email info@landedprice.com  We will show you how you can benefit from buying products directly from the manufacturer, and show how we make importing so easy.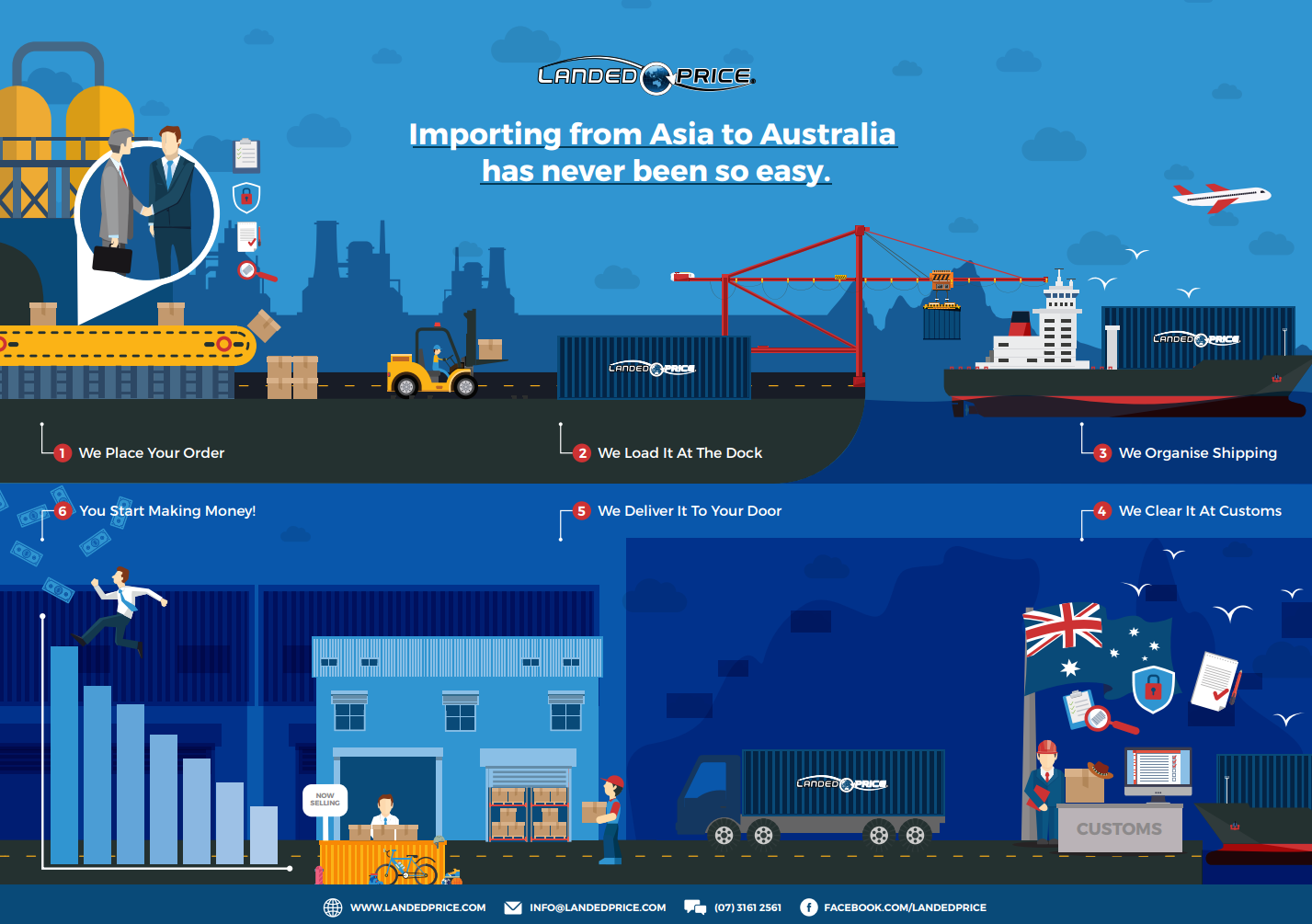 Contact Us
✔ STEP 1:
Fill out your contact information and upload your supplier's quote.
✔ STEP 2:
You will be contacted by our team