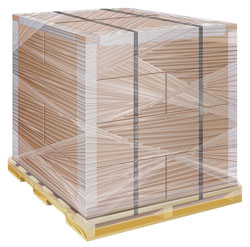 Buying directly from factories in China usually warrants a certain amount of quantity to make it viable for the factories to manufacture these goods, and make it viable to import goods from China to Australia. Factories in China have set minimum order quantity limits (MOQ) that state the lowest quantity that the factory can usually make these products in. There will be different factories that have different MOQs, depending on their products, production facility, supply VS demand, and overall size. The minimum order quantity is usually fairly flexible. It can be used as a starting point in negotiations with a supplier, but there are a few ways that order volumes can be negotiated down.


For example, a factory may say that their MOQ for a model of chair is 500 pieces at a set price. But 500pcs of chairs may not work for your particular situation. At the end of the day there are ways to persuade the suppliers to manufacture only 250pcs of these chairs. Obviously the key here is that these factories have actual manufacturing costs and outlays, they must actually set up their machinery and production line to specifically manufacture this model of chair. That obviously takes a certain element of cost and time to setup. If the factory cannot cover the cost and time involved to manufacture only 250pcs of chairs, then they are usually not willing to do it.
One key way to negotiate quantity is a trial order process..


"Did you say trial order?"
"So you need to place a smaller order of goods to receive first and be happy with how they perform before you commit to higher quantity orders? Ok, let's work something out.."

At the end of the day the minimum order quantities are negotiable and there is an art to implementing it properly. Obviously negotiating a lower MOQ will increase the pricing. It's simple economics – the higher the quantity, the lower the overall pricing. Negotiating pricing and quantity is a fine art and can be worked through to get the best outcome for your business. You have to be careful not to push the supplier down too far on price, as they are also running a business that must be profitable, so you run the risk of cost cuts and reduction of overall quality. Many people come unstuck here due to lack of knowledge, experience and understanding.